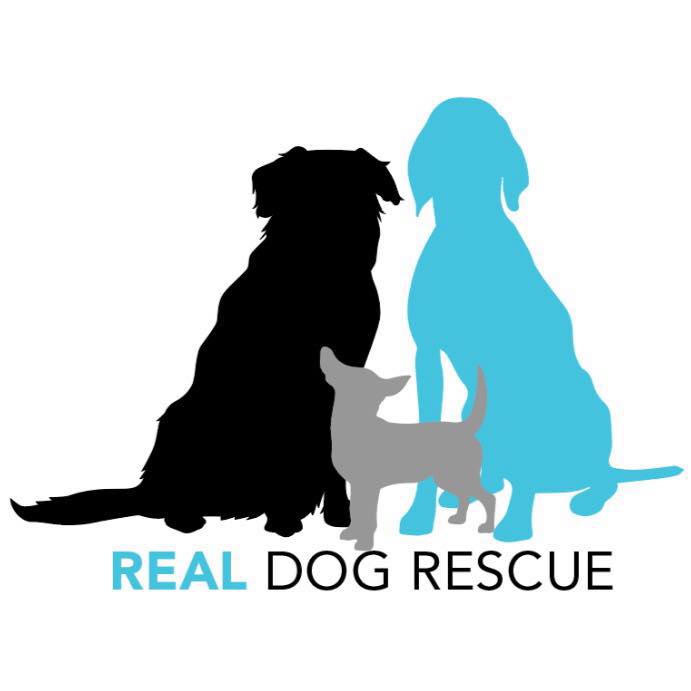 Real Dog Rescue is grounded in the belief that every dog matters.
Real Dog Rescue was built on the passion of long-time animal advocates and friends, dedicated to helping dogs in need, regardless of their age, breed, location or medical condition.
While our vision is to rescue every dog, because every dog matters, our mission is to rescue, rehabilitate, and re-home the dogs in our care by providing safe shelter through loving foster homes, medical care by a superior veterinary staff, and behavioral training with the help of a talented volunteer base. We also strive to educate and emulate the best animal welfare practices, not only in our own local community, but also nationally and worldwide.
We believe that wherever there is a need, we should help, so long as we have the ability and resources to do so. That ability depends entirely on the support of our community. Real Dog Rescue is not funded by any governmental agencies. We rely solely on donations from our loyal community of supporters. Our mission to rescue , rehabilitate and re-home dogs in need, depends largely on the active involvement of volunteers willing to add their talents to our team!
Our hearts are open, our passion is boundless and our journey is just beginning.
Real Dog Rescue proudly assisted in the rescue of dogs from Texas and Louisiana shelters in order to make room for those animals displaced by Hurricane Harvey. By helping to move the dogs that had already been waiting to find forever homes, space was freed for owned dogs to remain, allowing time for their owners to reunite with them once safety is secured.
We firmly believe that if we have the ability to help in times of disaster and desperate need, we should...no matter where that need lies.
In order to make this rescue (and others like it) possible, RDR relies heavily on our community for foster homes and supplies. If you are interested in helping, please email ContactUs@realdogrescue.org. You can also donate or foster using the links below.
Ready to take the next step? You can become a contributor to our cause, or participate yourself.